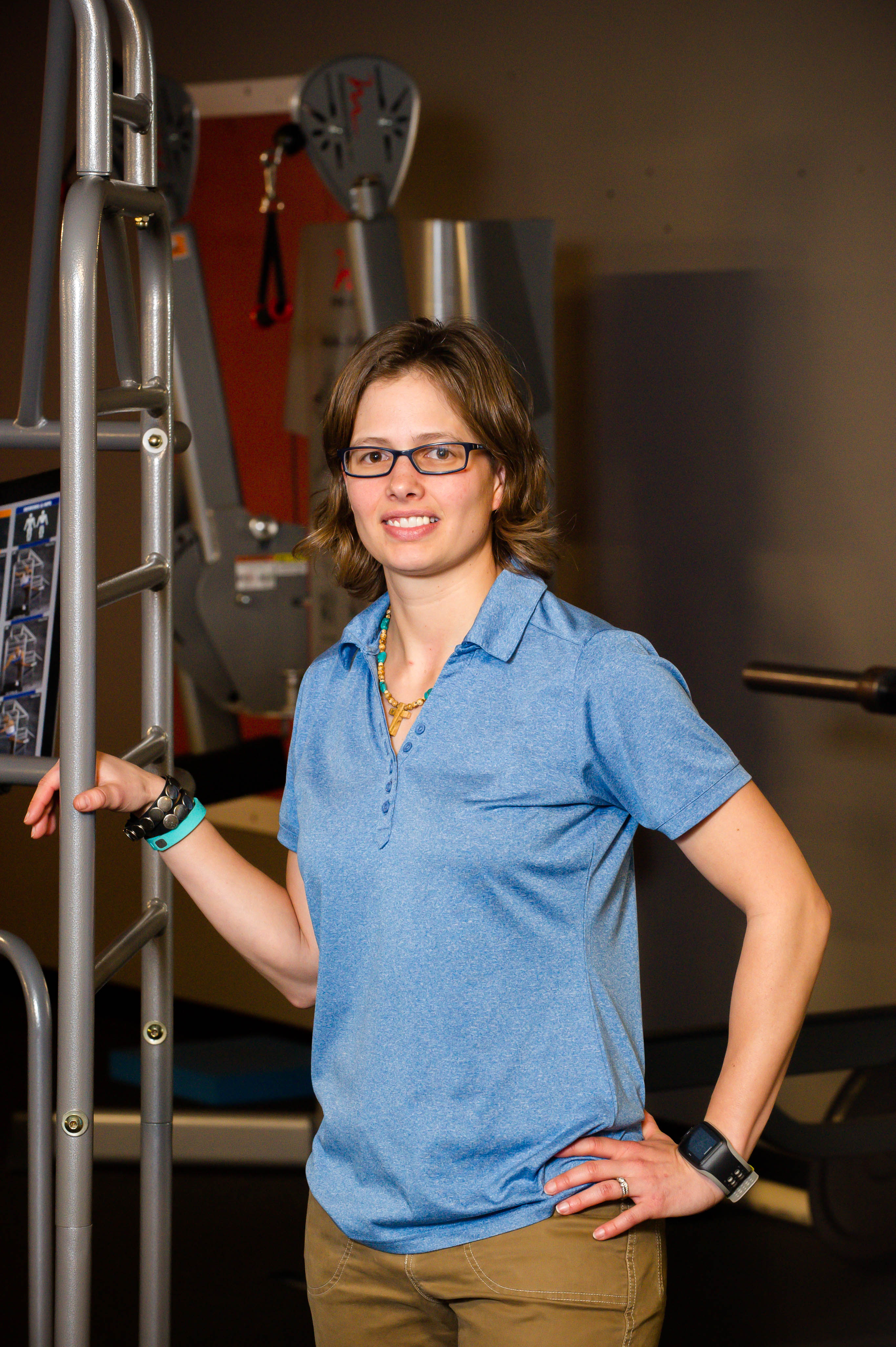 Megan Peterson – CA, CAFS, ATC, CPT, CIFT, Certified Health and Lifestyle Coach
Megan's love of fitness started very young when she was introduced to competitive swimming at the age of five. She continued with her passion through college at the University of New Mexico and Coe College while pursuing a degree in Athletic Training and Fitness Development. Megan became a Certified Athletic Trainer and personal trainer in 2008 and brings a unique blend of encouragement, goal setting, and accountability to each session.
Megan has been fully trained by Dr. Wayne and will work closely with him to ensure each patient's needs are assessed and met. She will be implementing authentic functional movement based program in all three planes of motion–Sagittal, Frontal, and Transverse–in order to get you back on your feet in the most efficient way possible. She has gained experience working with a wide variety of individuals and abilities, allowing her to gain knowledge in body biomechanics at every age.
As a personal trainer her goal is to help each individual set personal goals in order to create a positive and healthy lifestyle allowing exercise to become an enjoyable lifelong passion. Megan understands that movement and exercise is not the only component necessary in creating and maintaining health. This is why she has recently become a Certified Health and Lifestyle Coach. Megan has a passion for getting Sioux Falls healthy through individual goals, eliminating unhealthy habits by learning the habits of health in order to keep off the weight and gain lifelong optimal health.
Megan has recently competed the 3DMAPS course presented by the Grey Institute and is excited to start implementing this innovative technique into the clinic in order to effectively analyze and enhance our patients movement and goals.
Interested in learning more?
Give Us A Call
We're ready to work with you.