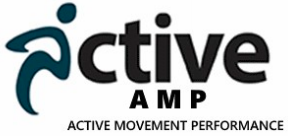 At ActiveSpine we don't just want you reaching your goals, we want you feeling better while crushing them. The brains behind our AMP programing is Megan Peterson. She is a certified athletic trainer, personal trainer, and health coach. Megan's love of fitness started very young when she was introduced to competitive swimming at the age of five. She continued this passion at the Division 1 level and soon fell in love with the world of endurance events. She has since completed several Sprint and Olympic distance triathlons, numerous half marathons, a full marathon and finally her ultimate dream at Ironman Canada in 2015.
While designing your program we will focus on authentic functional and three dimensional movement. With this unique approach we will help you move better, perform better, and decrease the chance of injury so you can continue to stay Active. Each program will be individualized to your needs, goals, and race.
The program includes:
6 months worth of workouts (shared through Google docs), (winter training ideas included but less structured plan for those looking at Summer/Fall racing)
3D MAPs functional assessment
Weekly emails with great articles/tips and weekly plan expectations
1-2 stretching session with our rehab specialist
Free health consultation
2 swim lessons complimentary swim lessons (For triathletes)
50% discount on SPARK run analysis
Any additional swim lessons/rehab sessions are $50.
20% discount on massage
The total cost of the program will be $300.